Repairs - Reconditioning Services
Distribution Transformer Recondition and Retrofill Service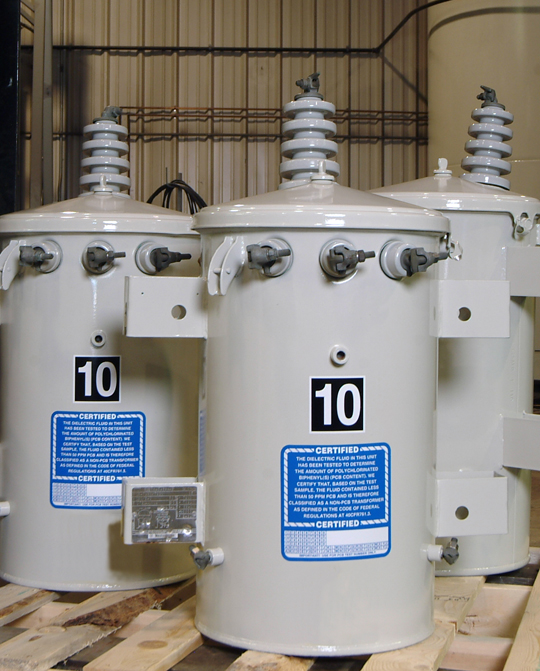 T&R Service reconditioning facility with a 6 inch concrete curbed floor and with epoxy covering to protect the concrete from spills.
Expertise and service you can count on!

T&R Service Company offers you a reconditioning service for distribution transformers with no detectable PCBs. Your transformers are drained before shipping.

When your transformers arrive at our reconditioning facility, they are tested electrically. Then they are checked for any necessary gasket or bushing replacements. Next, they are filled with new PCB-free mineral oil dielectric fluid, sanded, cleaned and repainted. After that, we ship the reconditioned and retrofilled transformers back to you.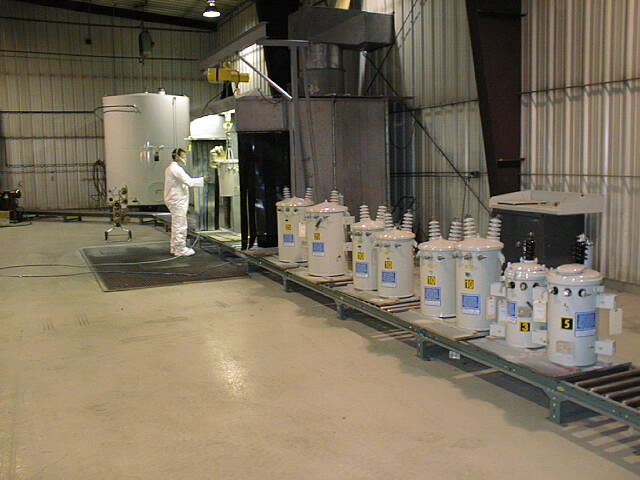 This service includes:
• Free PCB testing for your transformer repairs.

• Free pick-up and delivery with our truck fleet.

• Pollution Legal Liability insurance, Transportation Sudden and Accidental Pollution insurance, Contractor's Pollution Liability insurance, and PCB commercial storage facility with EPA regulated closure financial assurance.